About
Enquire Today
Your enquiry has been sent to us. We will be in touch with you as soon as possible.
In 2020 the Northern Territory hosted their third It's a Bloke Thing Prostate Cancer luncheon which was held in the departures lounge of the Darwin International Airport. The event raised over $200,000 to further support Prostate Cancer education, research and care. 
The events follow the same format as our signature Toowoomba event with guests enjoying five star food, beverages and entertainment throughout the afternoon.
Once again, the 2021 event is sure to impress!  For ticket enquiries, please email info@itsablokething.com.au. Please note that there is a waitlist for the event and priority is given to sponsors.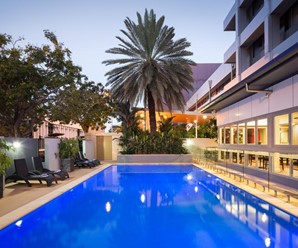 Thank you to our accomodation partner, H Hotel for their continuous support of our Darwin luncheon.