About
Enquire Today
Your enquiry has been sent to us. We will be in touch with you as soon as possible.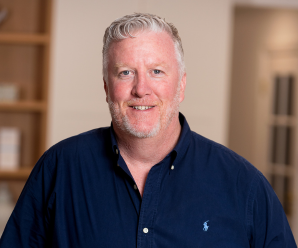 CHAIRMAN'S MESSAGE
Since its establishment in 2010, the 'It's a Bloke Thing Foundation' has been crucial in raising over $12 million to support prostate cancer research, awareness, and care. This remarkable achievement began humbly in Toowoomba, sparked by a simple conversation over a glass of red wine.
Today, our annual Wagner's It's a Bloke Thing Prostate Cancer Luncheon has gained recognition as Queensland's largest daytime fundraising event. However, our foundation's impact goes far beyond fundraising. Through our research programs, we have saved numerous lives. Our education roadshow and dedicated prostate care nurses across Queensland and the Northern Territory have helped raise awareness and deliver essential care.
A new chapter for the 'It's a Bloke Thing Foundation' unfolds this year. We are seizing the opportunity and revitalising our desire to expand further with one goal: to increase our number of specialised nurses in regional areas. We will also extend our education outreach by leveraging digital platforms to break down geographical barriers and reach as many Australians as possible with a digital roadshow.
Recognising that one in every five men in Australia is diagnosed with prostate cancer is crucial. Now, more than ever, spreading awareness, educating men, and encouraging regular testing is essential, as early detection holds the key to better outcomes.
The 'It's a Bloke Thing Foundation' strives for a future where the disease's impact is minimised through research, awareness, and care.
Dan Dwan, Chairman
It's a Bloke Thing Foundation