Get Involved
Enquire Today
Your enquiry has been sent to us. We will be in touch with you as soon as possible.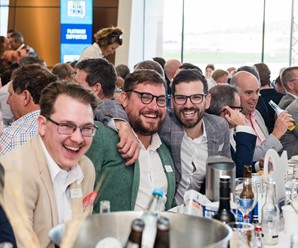 Wagners It'a A Bloke Thing Annual Lunch
Our annual lunch is once again back and will be held on the 18th August 2023 in Toowoomba. 
Every year over 550 prominent business guests worldwide are treated to an array of gourmet food, exclusive wines and outstanding entertainment by Australian and global music superstars. 
If you wish to join us for this event, please express your interest by contacting us at info@itsablokething.com.au or selecting the add to waitlist button below.  
Event Details: 
Date: Friday 18th August 2023 
Time: 10.30am Arrivals start 
Location: WellCamp Airport Toowoomba