Get Involved
Enquire Today
Your enquiry has been sent to us. We will be in touch with you as soon as possible.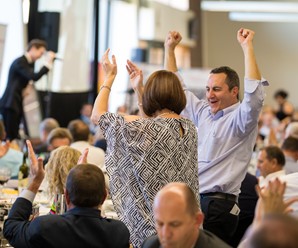 By becoming an official event sponsor, you can make a difference in the lives of Prostate Cancer sufferers and their families.
The It's a Bloke Thing Prostate Cancer Luncheon Committee invites interested parties to secure an exclusive 2023 sponsorship opportunity in the lead up to the event.
Benefits of these sponsorship packages are detailed in each of the below categories and may be accepted in cash or kind. Your support will contribute to valuable research which could save more lives.
Please note that sponsors are given priority access to event tickets.