What we do
Enquire Today
Your enquiry has been sent to us. We will be in touch with you as soon as possible.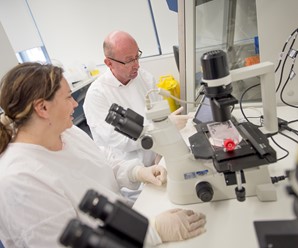 It's a Bloke Thing Foundation have supported the Prostate Cancer Foundation of Australia for the past 5 years supporting a number of their research programs.
The Prostate Cancer Foundation of Australia (PCFA) is a broad based community organisation and the peak national body for prostate cancer in Australia.
They are dedicated to reducing the impact of prostate cancer on Australian men, their partners and families, and recognising the diversity of the Australian community.
They do this by:
Promoting and funding world leading, innovative research into prostate cancer.
Implementing awareness and advocacy campaigns and education programs for the Australian Community, health professionals and Government.
Supporting men and their families affected by prostate cancer through evidence-based information and resources, support groups and Prostate Cancer Specialist Nurses.
By working together we hope to find a cure for this insidious disease.